Who rescued who? An amazing story of the heart and soul of horses and humans.
Introducing Mira she is 19 years young and boy does she have the best personality ever. Discovered in Milpitas after We (Horses Healing Hearts) were rescuing another horse named Duchess.  We  heard about Mira who was abandoned and living in the pasture off the dead, dry grass. I shared the information with my friend Christina Tabuchi.  Christina was shocked , she practically dropped the phone in the supermarket when I shared the horses name.
You see Mira was born next to her horse Doc, now 35 years old from her old boarding facility. "Could it be the same Mira?" Yes!  We rescued her July 13 from an  uncertain future. While in our care she has received so much love.
We found out she had been living out on this ranch with a herd in Milpitas for 5-6 years.
Knowing her history Mira has always been  an "easy keeper."  Her weight was good at the time we got her. We  started her on a grass diet at $100 a month on top of additional supplements and stable mix, we floated her teeth  thank you Richard Jack and we have had her examined by Dr. Carrie Pierce.  Now, with a clean bill of health Mira is ready for a forever home and has so much to offer. Mira is papered she is gaited (1/2 Arab 1/2 sport horse)  sound, smooth to ride, papered, great ground manners, and is an all round great trail horse, Parelli training background.
We have taken our time to get her readjusted to being a domesticated horse and yes she is loving it. We are looking for a monthly sponsor for her feed at $100 a month.  She is happy in our temporary sanctuary at the Mill Iron U Ranch (Brown Ranch) *and if adopted she can stay here to be boarded (bonus!!)
We have had her over 1 month and are hoping to raise $1500 with your help.
Dental $240,Feed Supplements $100-150 month,Farrier $40 every 8 weeks (she's barefoot and always has been), Initial exam and vaccines $ 240, deworming program $50.00.
Average time it takes to place a horse 7-12 months +. She's due for a chiropractic adjustment now that her teeth are floated.
We are a no kill rescue unless a "last act of kindness" is needed to end suffering like we did for Duchess.
Please help Mira and stay tuned for some amazing updates.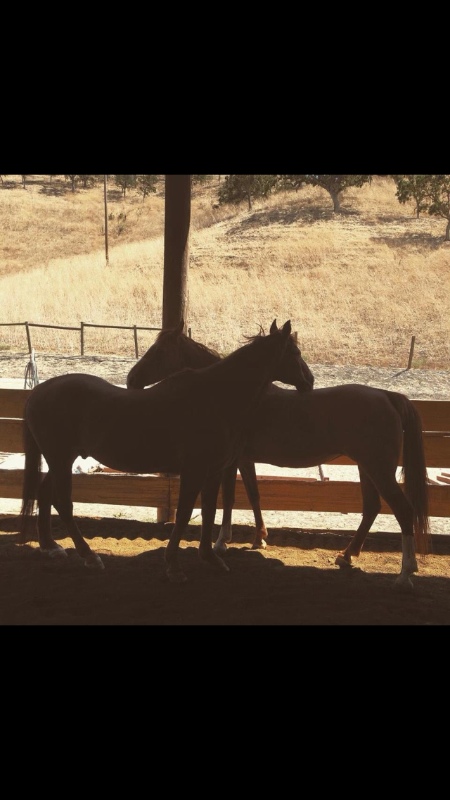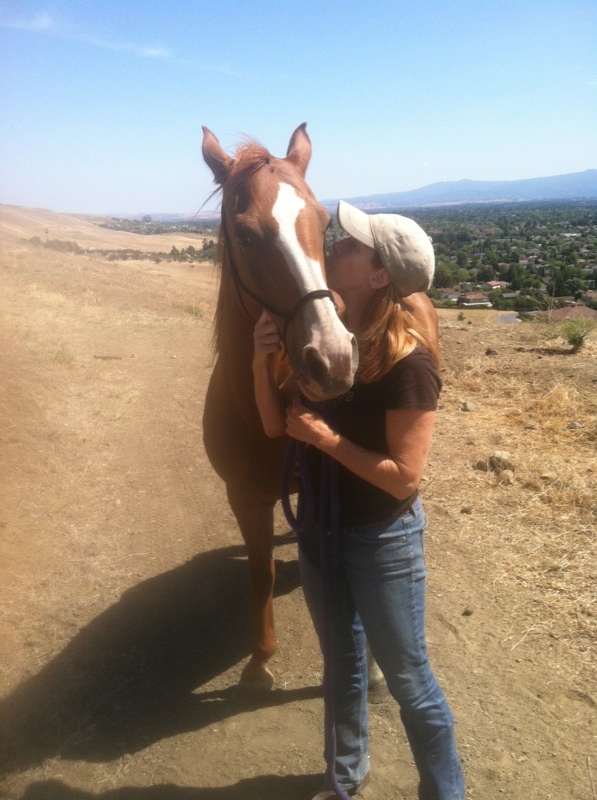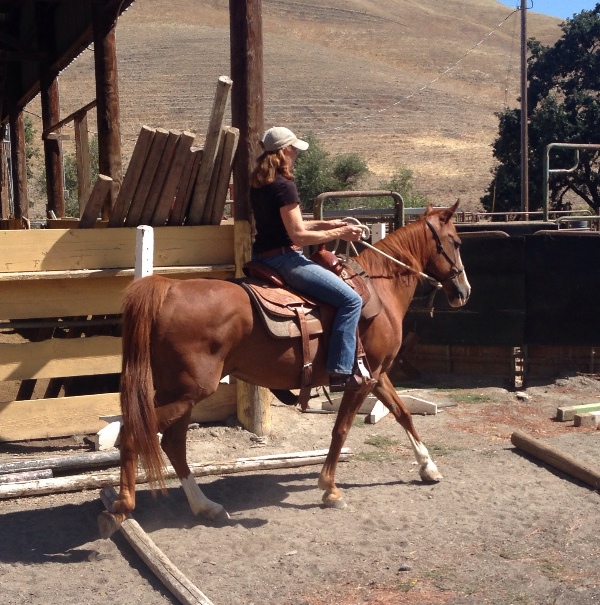 2 horses Mira and Doc reunited after many years did they forget their bond? A picture speaks a million words.  When Christina went with me to get her from Milpitas that Sunday, it was like time stood still. Mira originally was owned  by a friend of Christina's from the ranch where she boarded . Mira eventually was sold by the owner and the new owners abandoned her (happens more often than you think).
Mira is  one of the lucky ones. This story is unique, emotional and inspirational. Like her papered name says, she is Rosie's Miracle.  We thank Duchess for bringing us together.
God works in mysterious ways.